Watching The Brit Awards tonight and here are some of my favourite outfits of the evening.

The good


I love Aluna Francis' sheer sequin gown teamed with metallic louboutins as well! With grungy, smokey eyes she looks like she owns the red carpet. LOVE!



I'm never usually a fan of what Taylor swift wears or her music, although here I really like what she is wearing. The gold jewellery really compliment the black dress and the sheer panels make it look really edgy and cool.





Jessie J looks fab here. Like Taylor Swift, she's wearing a sleek, black dress, accentuating her assets. With minimal make up I think she looks great!




As usual, Laura Whitmore looks great! Wearing a metallic minidress, nude pointed heels and gold jewellery to match. She's also a bronze smokey eye. Super cool outfit, she looks every inch the ultra-cool fashionista!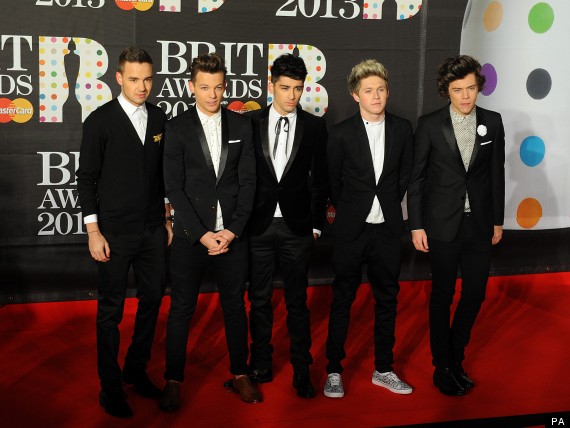 One Direction are all looking very dapper this evening, as usual they all suited and booted, only a few minor things boys, firstly Liam ditch that butterfly brooch, Zayn why the ribbon? Also Niall perhaps you should have left the Vans at home on this occasion, other than that, smiles all round from me!

The bad



Usually Little Mix's style is quite urban and looks different but I find their outfits here are all too different and clash a little.



Don't get me wrong, I love Lana Del Rey as much as the next person, I just think that she looks a little too understated here. With the little kitten heels and a simple black dress I feel that she would have looked a lot better in a longer dress maybe.



Ashley Roberts won us over in I'm a Celeb last year. I feel that there is too much going on with Ashley's outfit here, showing a lot of skin with her legs out/sheer skirt combo, the messy top knot and the gold jewellery. Not for me, I'm afraid!



Caroline Flack overcame her food poisoning in order to make it to the Brits, I do quite like what she is wearing although the cape like bit on the back lets it down in my opinion. I loved the navy dress and nude shoes combo though!

The Ugly


Gemma Arteton may be one of the most naturally pretty celebs, but she hasn't half hit a bum note with this outfit here. First of all when has a red sequined cardigan ever been a good idea? but then wearing green shoes to match this as well? Oh dear..I bet this was a bit scratchy too.


Not many seem to like Rita Ora's style, but I think there always seems to be something fun and different about what she is wearing, no matter how eclectic it may seem! However, this outfit is an exception. It looks as if it has ripped seams, too much excess material at the back too and I don't think it suited her at all.



You can usually rely on Katherine Jenkins to go to an event like the Brits in a beautiful floor length gown, I don't like the outfit she wore to the Brits at all. This print dress does nothing for her shape whatsoever. She wore this alongside a pair of aquamarine Charlotte Olympia heels.



I'm not a fan of Bond Girl Berenice Marlohe's dress from this evening. If you look at it quickly you could mistake it for tin foil. However I do like the smokey eyes and nude shade lips.

Thanks for reading, A .x