Hello again, my aren't you all looking lovely and sunkissed?!
Aside from the obvious things I'd love this summer like Miranda Kerr's Legs, Gwen Stefani's killer abs, a lovely tan, a holiday somewhere warm and luscious like Bora Bora and someone constantly topping me up with exotic, fruity cocktails. Alas, this isn't going to happen.
But this is a realistic things I want for summer or from my summer:
This cami maxi dress from Topshop for £18
This roll sleeve mini dress is now only £20 from Topshop. I love the bold, blue colour!
These gladiators from Schuh cost £35 and what's Summer without a cute pair of Gladiators hey? P.s does anyone even know how to pronounce Schuh??
I tried a tester of this perfume and it is so flowery and light, perfect for summer. Valentina by Valentino costs between £50-£65.
If you can't make it, fake it. But shh no one has to know that lovely tan came out of a bottle and not a sunny two week break on the french riviera..
I actually really like these clear clutch bags. A tad pricey at £115, I think this Klear Klutch bag is really quirky and fun for summer.
OR..for a cheaper alternative:
THE BUMBAG IS BACK!! Perfect if you are heading to a festival or if you just feel like reliving the 90s. This Eastpak one will cost you £20.
I love this mango summer beach tote costing £37.99
I love the print on this ASOS maxi dress, in the warmer months I love wearing maxi dresses as you can dress them up in the evening or throw on loads of jewellry for a fun look in the day. This dress costs £40.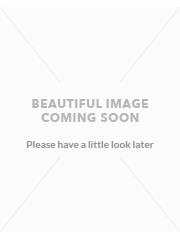 I really like this palm tree print swimsuit from George at Asda costing only £12
Over summer I also really, really want to go here! I haven't been in years and this time I think I'd definitely go on the bigger rides..mainly because I'm now over the height restriction though..
My blackberry is rubbish! So I have decided to try and start saving up to get an iphone 4s. I know it sounds odd considering the iPhone 5 is out but I have heard a lot of people have had problems with the 5.
I think that's about it from me..Thanks for reading, I hope you enjoyed! Love A. X