I've seen this shirt a few times in New Look and have umm'ed and ahh'ed over it too. It costs £17.99.
I love this aztec jersey dress from Miss Selfridge for only £15 in the sale!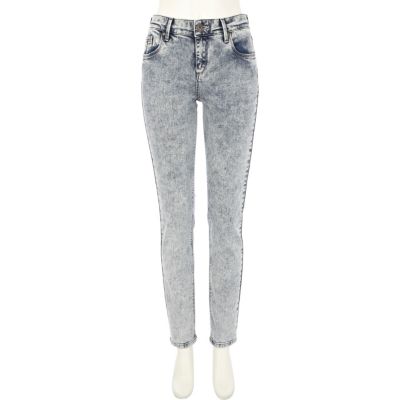 Acid wash amelie skinny jeans from River Island for £35 are perfect for a grunge/cool look.
I love the whole pinafore/dungarees thing this season. I really like this acid wash one from Topshop costing £38
I love this cord shirt from Urban Outfitters for £30
Topshop brown leather boots for £45
Deena and Ozzy brown loafers from Urban Outfitters for £48
I really like this black and grey paisley print jacket from Lavish Alice for £26
I love this necklace from Rings and tings for £9
Hope you liked my post, thanks for reading. a x