Peplum will still remain as a big trend into next season, thanfully. Perfect for all shapes and sizes, paired with a bodycon skirt or even those 'ole faithful pair of jeans, you can style it up for a glam look or dress it with jeans and flats for a daytime style too. What's not to love!
Here are some of my favourite new peplum pieces off the high street this season.
River Island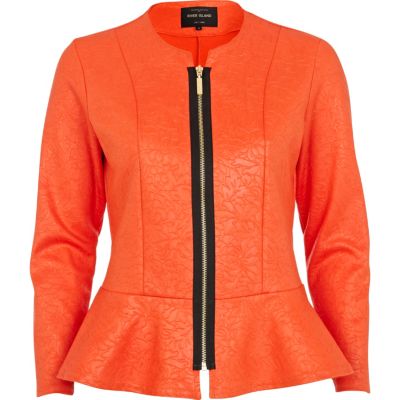 I love this orange embossed peplum jacket. I love the bold colour and I think the big zip on the front is also really cool. It costs £35.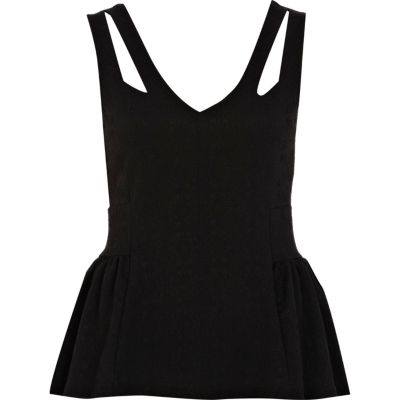 I really like the cut out shoulders on this peplum top. It was £28 and has been reduced down to £15.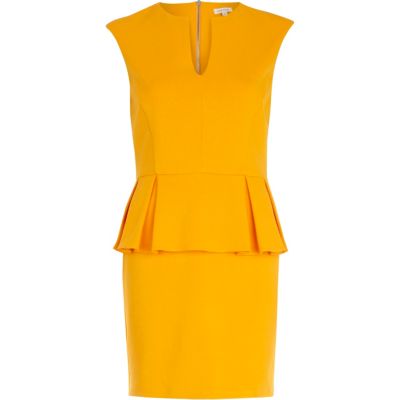 I really like this orange peplum dress, I think its perfect for a night out! It costs £40.
New Look
I don't own much leopard print clothing I always had an image of Kat Slater when I thought of it (

She's an Eastenders character..google he if you don't know what I mean lol)

I also really like the thin little spaghetti straps on this top. Costs £19.99.
I love this top from the jewelled halterneck to the light pastel pink colour and also I really like the longer back of it. I think that's really cool. This costs £24.99
I really like this white sleeveless peplum shirt. I haven't seen one like it before and I think it would look really cool with a black midi skirt and a statement necklace for a smart casual look. This costs £14.99
Topshop
I think this tailored peplum jacket looks really classy and chic. It costs £48.
Miss Selfridge
Cute little camisole costing it did cost £16 but is in the sale right now for £5.
Dorothy Perkins
I think this green spotty peplum top is really nice even though its not something I'd usually wear but it caught my eye straightaway. It costs £24.
I love this jewelled dress! it costs £47.99
ASOS
I really like this skater dress with the faux leather peplum skirt. It costs £45.
I love the use of the sheer. This costs £20
Missguided.co.uk
I think this top is really cool and its such a steal at £5.99
Nice, basic midi skirt for £15.99
Motelrocks.co.uk
I really like this pattern. I think its fun and a bit different. This costs £20.
Thanks for reading I hope you liked it.Love, a X