When I'll look back at old photos and forgotten social media accounts in twenty years I want to remember the days when I was a colour chameleon if you will. This year I want to a lot more things for me, step out of my comfort zone and make 2015 a year to remember. I want to be able to look back and say 'Oh yeah that photo was taken in April 2015 you can tell because I had that really lopsided bob drama as seen in this photo' (hypothetically speaking of course, let's pray there aren't any actual lopsided bob dramas!). I know probably sounds a little bit lame that I'm thinking about my hair in such magnified detail but it's something I've always taken care of and its also my favourite part about myself. I love trying out new styles and colours with my hair. Over the last three years I've gone from having long hair, a fringe, blonde highlights, blonde, caramel and honey highlights, lighter brown hair, black hair, light brown hair with blonde highlights to a short lob with honey blonde/caramel brown hair. phew!

I have naturally quite thick, wavy hair too and it more often than not it can be quite unruly. So whenever I visit a hair salon I always like to have it thinned out layers cut into it as well so it doesn't look as thick, heavy and lifeless. I want to do something a little different to my hair this time whether that be a new colour, new cut or maybe if I'm feeling like it to do both! So here's a few styles that I like the look of and would love to know what you all think!


I love the length of Kim's hair here and it's such a lovely glossy shade.
This one is a very similar shade and length that I really like too.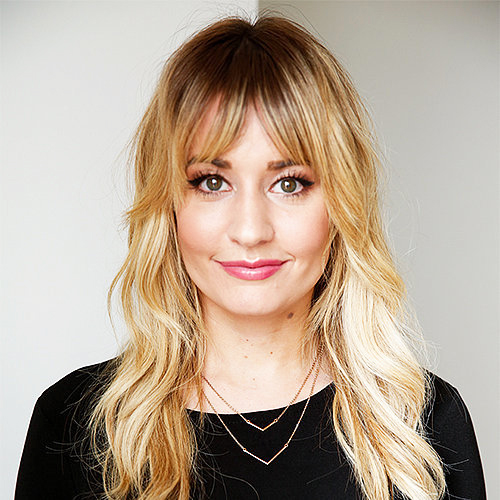 I really love this style, I love blonde hair a lot at the moment and I think the different shades in this look really cool and natural.
I am a big fan of Lily Collins' overall style and look anyway but I really love the length and colour of her hair here. I am a big fan of this hairdo at the moment as well she really rocks the classy look.
I love the natural transition of colours in this style.
Similarly I really like this relaxed blonde/brown cut.
You could put Kendall Jenner in a bin bag with a bowl cut and she'd still look fabulous. At the moment I really wish I had her style, wardrobe and her figure wouldn't go amiss either! I love how sleek and glossy her hair looks here.
So as you may have seen from the pictures above, ideally I am thinking I either stay with the ombre style I have now or go back to dark brunette again. I love having lighter hair it has given me such a boost of confidence and has made my skin look healthy. Although having dark hair means I don't have to worry about my roots growing through!
I really hope you liked this post. All my love, A.x